Free shipping
Free shipping (InPost Paczkomaty 24/7) on orders of €82.20 and more.
Browsing options
Stickers in a child's room are a great idea for decoration. Properly selected stickers can completely change the space. Show your child the world from above. Check how the wall in the children's room turns into a sky story, and you are surrounded by clouds and flying birds. Thanks to these stickers, your child will be able to rise above the clouds and admire the world from above. Stickers from these collections allow your child to dream, develop creativity and help to invent an endless amount of sky-high adventures.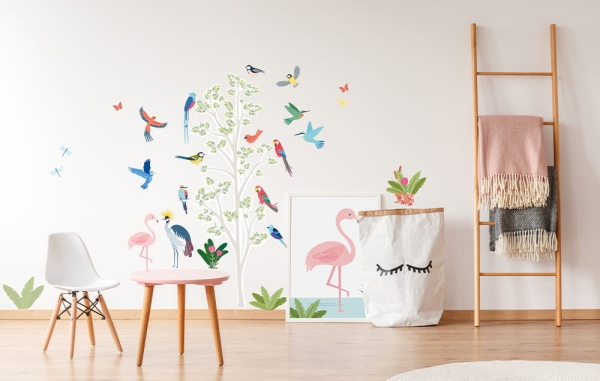 36 Birds Wall Stickers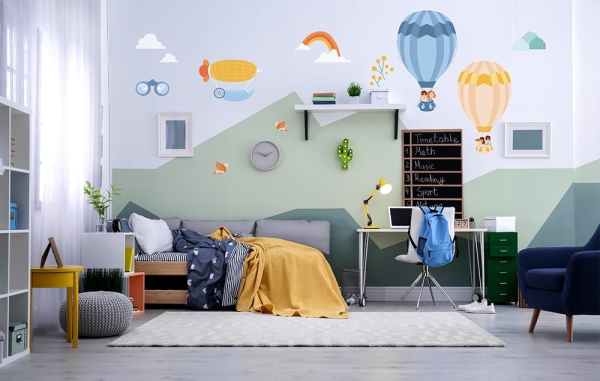 37 Balloons Wall Sticker
52 Night is coming wall stickers
30 Safari wall sticker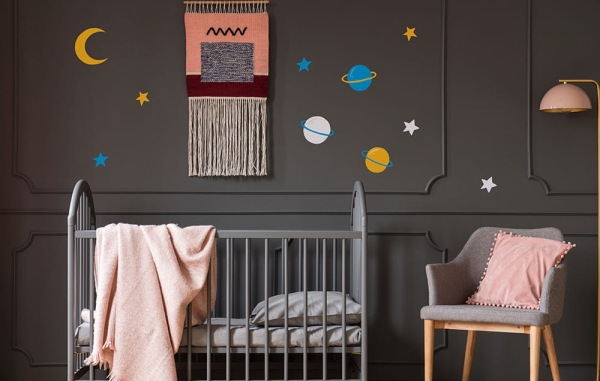 99 Dark Cosmos Stickers
Balloons height sticker
Night is coming height sticker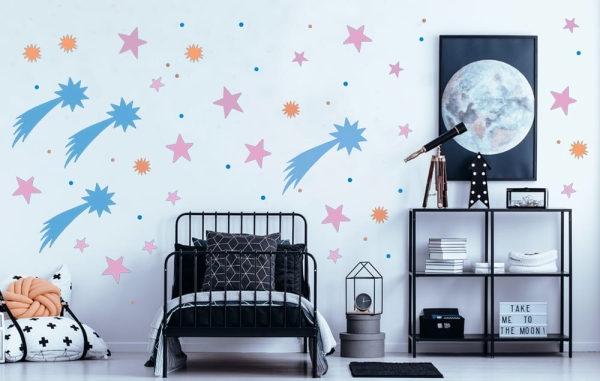 Set of 132 Falling Star Stickers
Build a unique space for your child to play, create and rest creatively. Stickers provide a unique opportunity for this. Choose with your child and stick them over the bed, above the desk, it will arrange the entire wall, you are only limited by your imagination. Let him experience the beauty and fun, create unique stories. Sky tales are children's wallpapers which, thanks to their unique motifs, create a dreamy atmosphere.