Free shipping
Free shipping (InPost Paczkomaty 24/7) on orders of €82.20 and more.
Browsing options
Wall wallpaper in a child's room is a great decoration idea. Wallpapers are the main trend today - especially thematic and original. The choice is huge. Properly selected wallpapers can completely change the space.
Show your child the world seen from the balloon! Check how a wall in a children's room turns into an aerial story among clouds and birds! The wallpaper with balloons will bring a unique, dreamy atmosphere to your child's room. It will allow your child to dream, develop his creativity, help to invent an infinitely large number of sky-high adventures.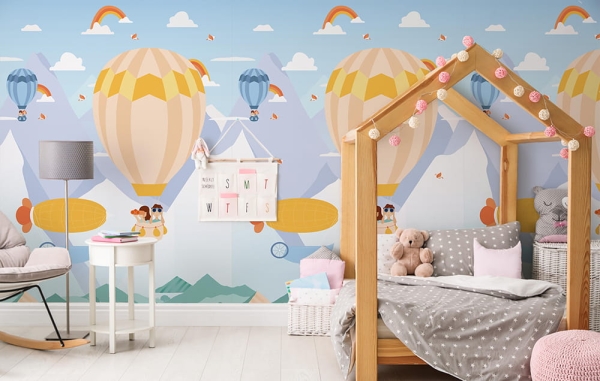 Balloons wallpaper mural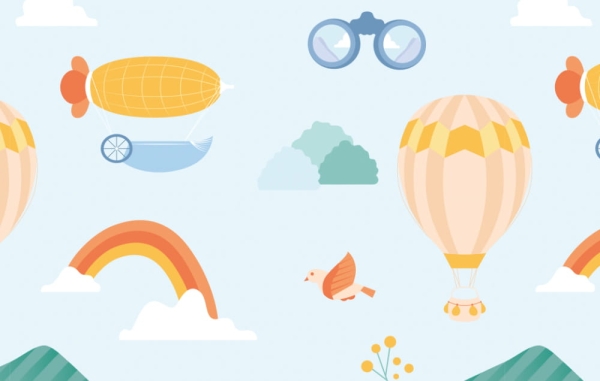 Balloons wallpaper
Build a unique space for your child to play, create and rest creatively. Wall murals offer a unique opportunity for this. Together with your child, choose the perfect wallpaper for the children's room. Let him experience the beauty and fun, create unique stories. Balloon in the clouds are children's wallpapers that, thanks to their unique patterns and motifs, bring a dreamy atmosphere. Children's wallpaper with beautiful pastel balloons, delicate clouds is a perfect color composition.